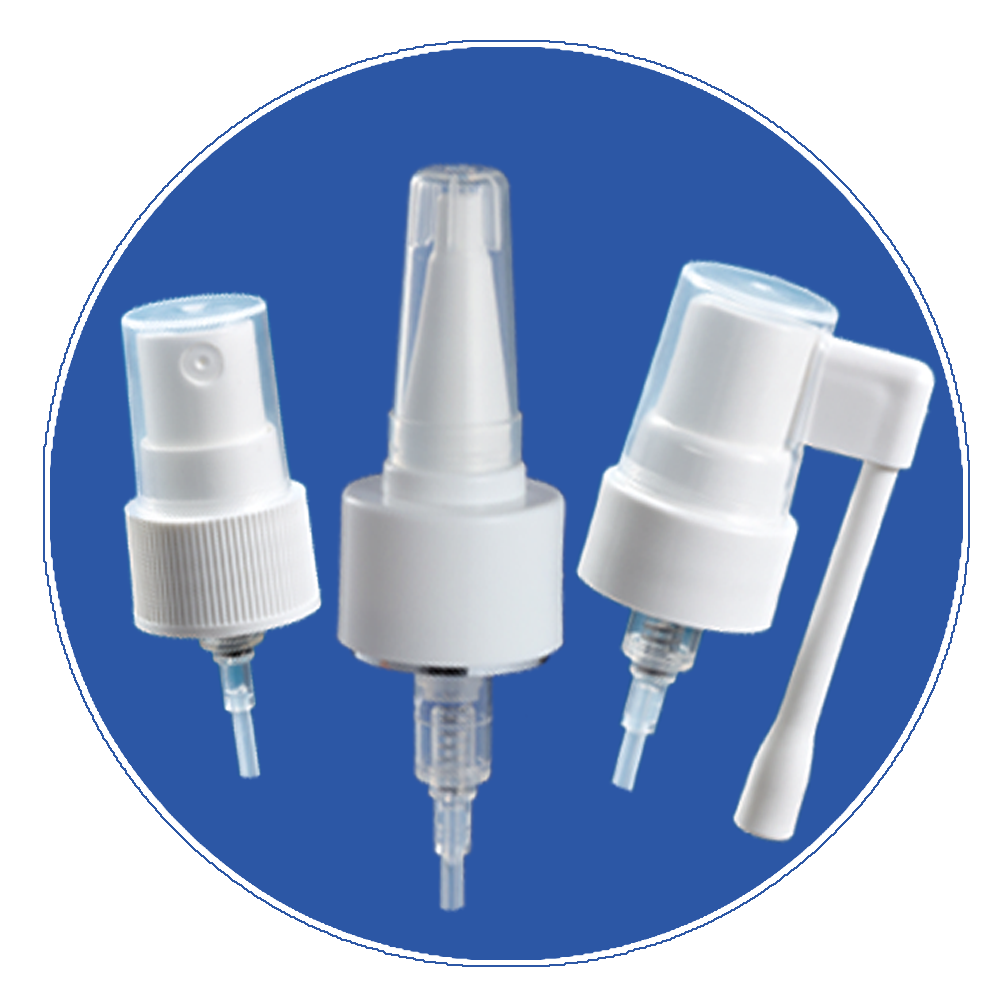 XJT Product Advantage (Oral / Throat Sprayer)
Food safe materials.
Leakage proof.
Dosage assured.
Feature
Throat Sprayer, sometimes called as Oral Sprayer, has a long rod that can insert into the mouth to spray medical liquid to the throat. So the another name is Long Nozzle Sprayer. Other synonyms include oral spray pump, throat spray pump, rotary rod sprayer, rotary arm sprayer, etc.
XJT produces oral / throat sprayer using only the well known safe materials. No POM, nor rubber is contained. All materials are FDA standard.
For convenience in packing, the rod is designed as a rotary type. When the rod is vertical, the spraying function is switched off and the spray bottle is easy to be packed in a small box. When the rod is horizontal, the spraying function is switched on and the throat sprayer is ready to be used.
To meet various requirements and match different bottles, The combination of different closure, rod length, and rotating block will be applied.
Once the ear adapter is capped on the rod of throat/oral sprayer, this sprayer can also be used for ear spray.
Specification
Closure:
| | |
| --- | --- |
| | General Screw on (18-410, 18-415, 20-410) |
| | Non-refillable Screw on (18-410) |
| | Snap on (20mm) |
| | Crimp on (20mm) |
Rod Length:
| | |
| --- | --- |
| | 34mm, 56mm, 76mm |
Rotating Block Width:
| | |
| --- | --- |
| | 10mm, 14mm, 20mm |
Dosage
| | |
| --- | --- |
| | 0.05ml/t to 0.14ml/t. The general dosage is 0.10ml/t±10% |
Typical Products
Below is XJT's typical oral or throat sprayer (oral or throat spray pump) but our products are not limited in this range.
For oral spray bottle or throat spray bottle, please refer to oral / throat spray bottle.